Our fine room selection
luxury accommodation
Chic elegance intertwines with natural tones in the suites of Pnoé where contemporary comfort aligns with breathtaking Cretan views. Intriguing design enkindles a feeling of absolute tranquility in guests from the moment they arrive, and ultimate comfort and convenience is achieved through exceptional facilities designed with the needs of the modern traveller in mind.
Enter a heaven of earthy tones where minimal design and modernist features invite you into a world of tranquil luxury. With a private heated pool in every room, a fully furnished terrace, and an extensive number of in-room amenities on offer, a private and personalised stay is guaranteed.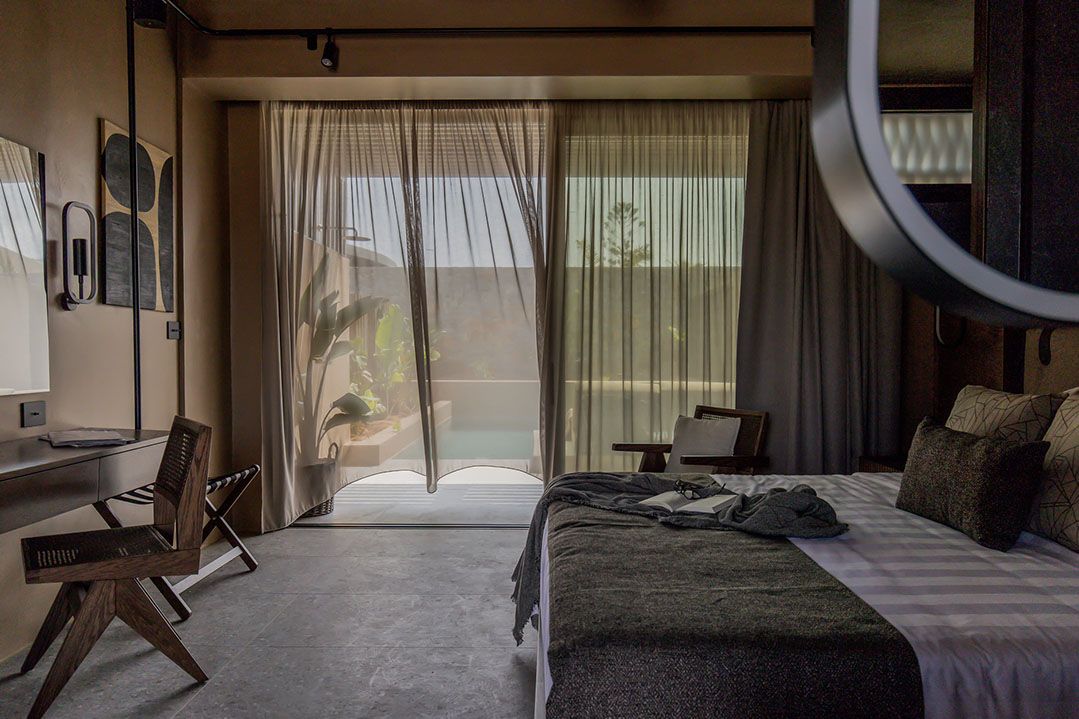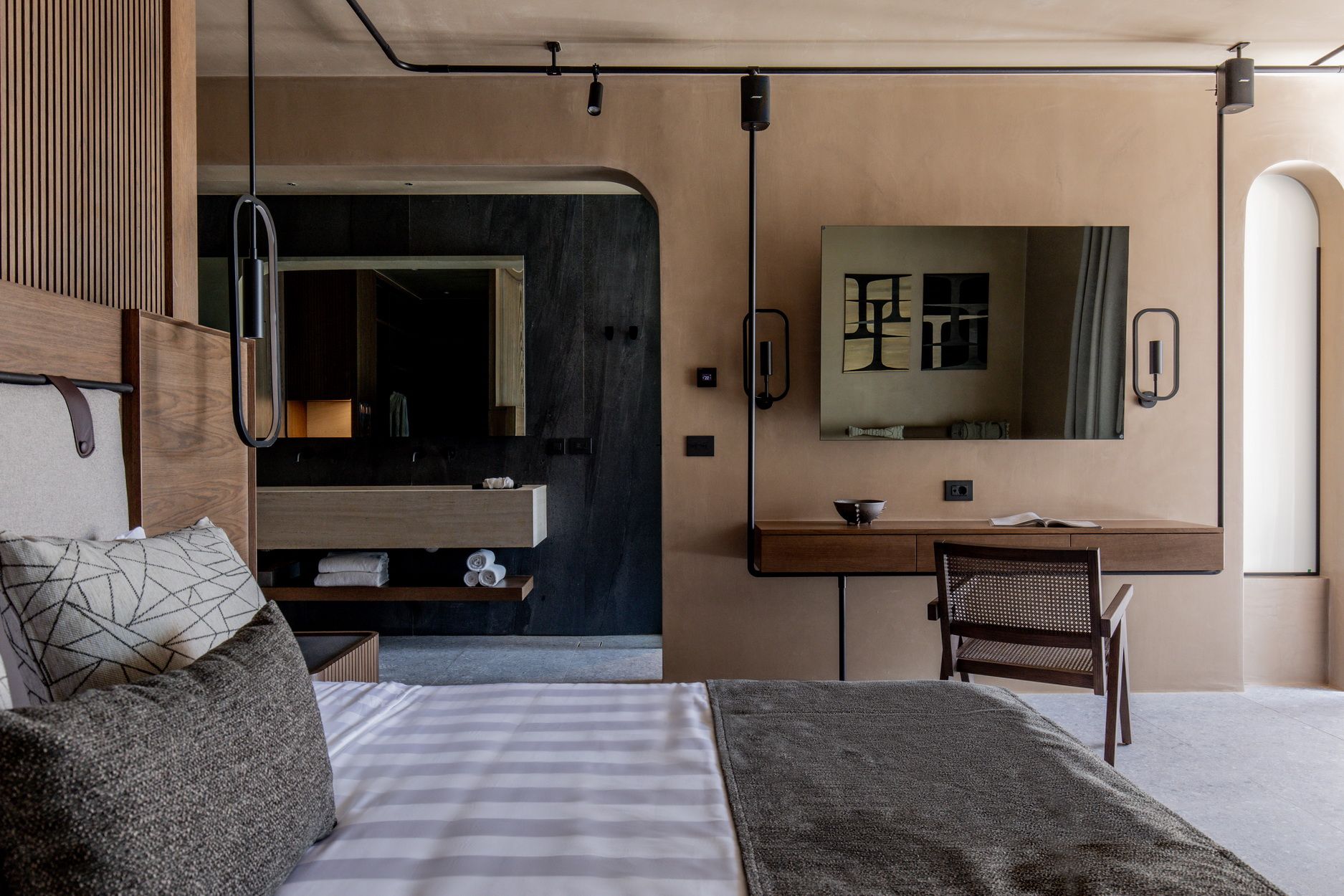 A modern, elegant style combines with endless comforts and a breathtaking Cretan Sea view in the rooms and suites offered at Pnoe, with an earthy colour palette and intriguing design touches that inspire moments of tranquility.
Step into the Master Suite and uncover a minimalistic ambiance of chic elegance, perfectly conveyed through neutral tones. A space designed to inspire, will greet you in your private abode where you will have the chance to relax in the heated pool or to rejuvenate in the sauna before turning inside to take full advantage of the extensive amenities.