Restaurants & Bars
Gastronomic symphonies
Experience fascinating food
An array of sensational flavours – from traditional delicacies to international favourites, await guests in Pnoé's restaurants and bars. From rich breakfasts offering the perfect fuel for the day to delectable dinners enticing you with their fine flavours and innovative cocktail creations brightening up your day, each flavoursome experience ushers in a wonderful ambience in gorgeous spaces elevated through unique design.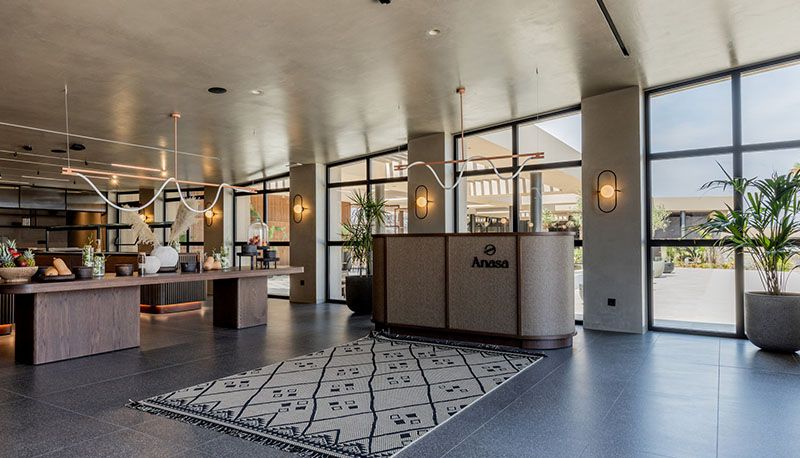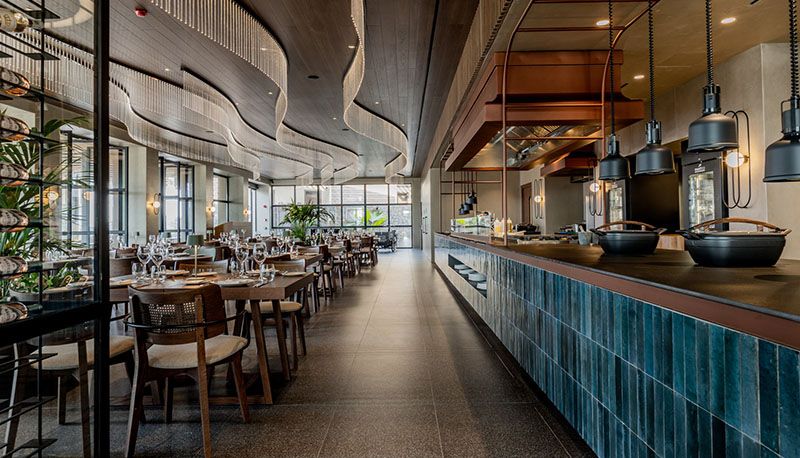 A world of delectable flavours awaits to entice guests in the morning and evening at Pnoé's Αnása Restaurant. Indulge in the international flavours of the breakfast buffet while listening to live music with the melodies of piano, saxophone or violin setting the tone.
During dinner, discover the enticing options from a rich buffet boasting Mediterranean and international tastes or venture to the open kitchen and enjoy live cooking from our expert gastronomic team for select dishes and desserts.
Every dish boasts organic high quality material from local producers with special meat cuts from Dry Aging cabinets also available. Make every moment unforgettable with a selection from the extensive wine list or enjoy an exclusive wine tasting session with local and international wines upon request.
Gastronomy
Flavour
Freshness
Aromas
Mediterranean
Crete
Taste
Enticing
Sumptuous
Inspired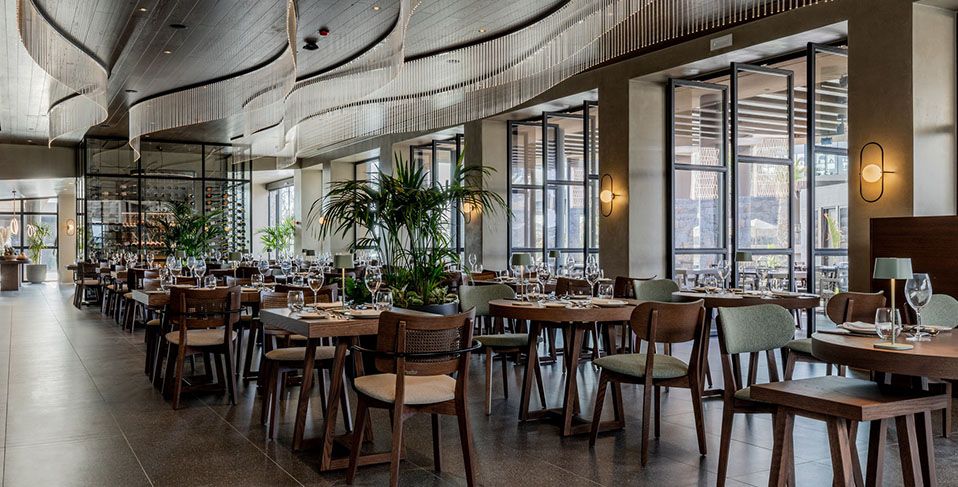 Thymises
Guests will be introduced to and immersed in the authentic flavours of the island at our fine dining Cretan Restaurant. Discover a wide selection of refined traditional dishes by our chefs that will transport you on a culinary journey with open kitchen shows every evening.
Alternatively indulge in snacks, sandwiches, light lunches, and delicious desserts during the day. Earthy tones, wood, and stone details create a welcoming atmosphere by the idyllic pool setting, perfect for romantic evenings as well as day time moments of relaxation.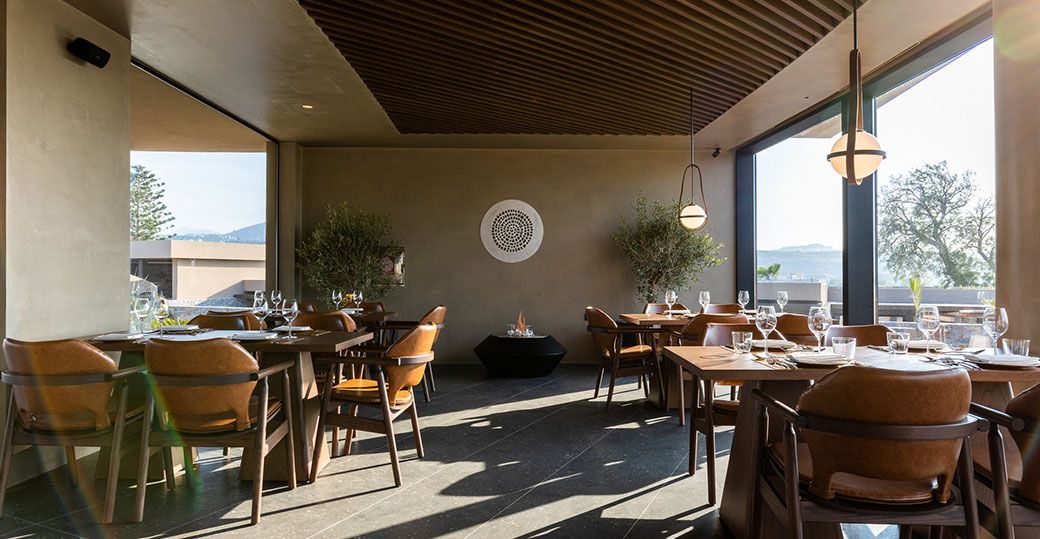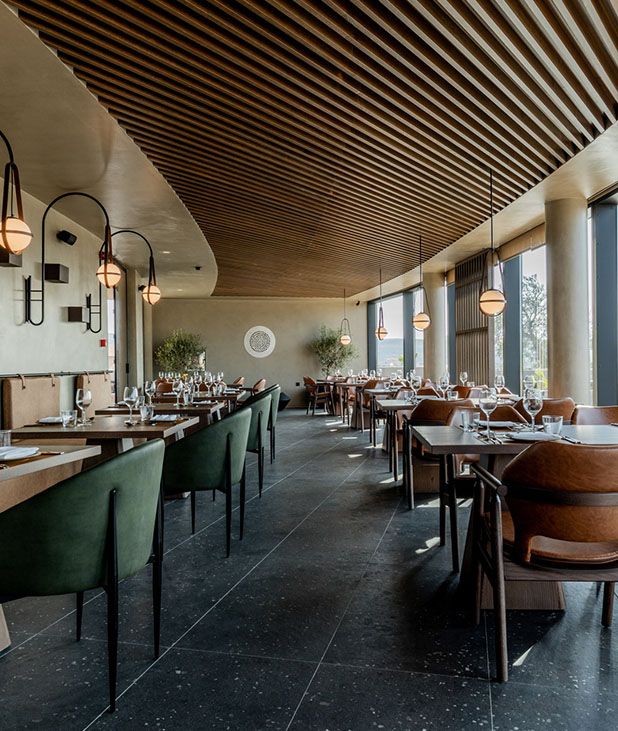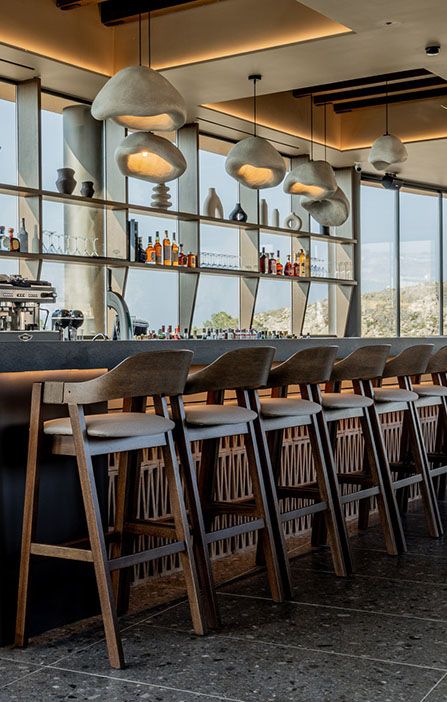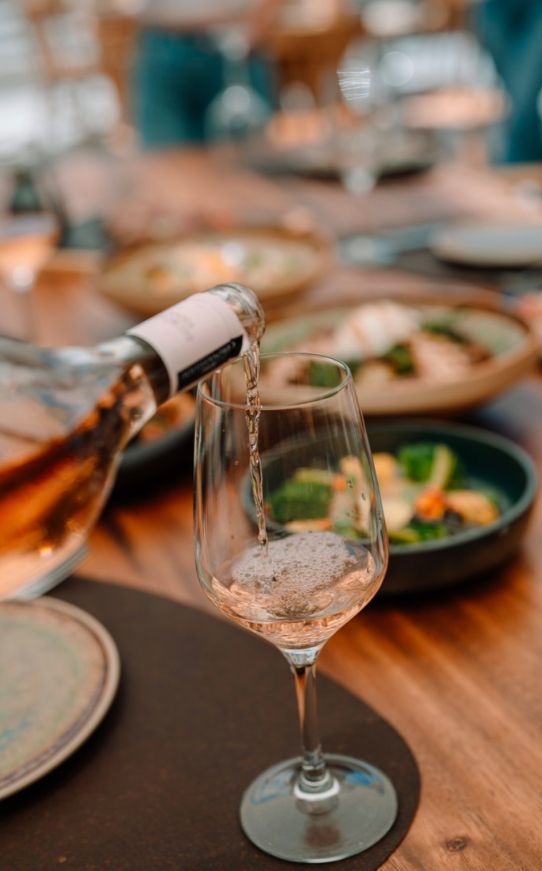 A brilliant selection of bars promises to excite lovers of delicious cocktails and exciting, inspired drinks at Pnoé. Blending unparalleled comfort with an unbeatable island allure and the breathtaking beauty of the Cretan landscape, enjoying a refreshing drink in Pnoé's beautiful venues is sure to stand out as one of your vacation's most delightful memories.
Refreshing beverages and a unique menu of signature and classic cocktails await to delight you at the Aeri Pool bar. Guests can indulge in their favourite, light combinations throughout the day with a fresh juice menu, as well as a signature cocktail list for the ultimate, unforgettable summer days.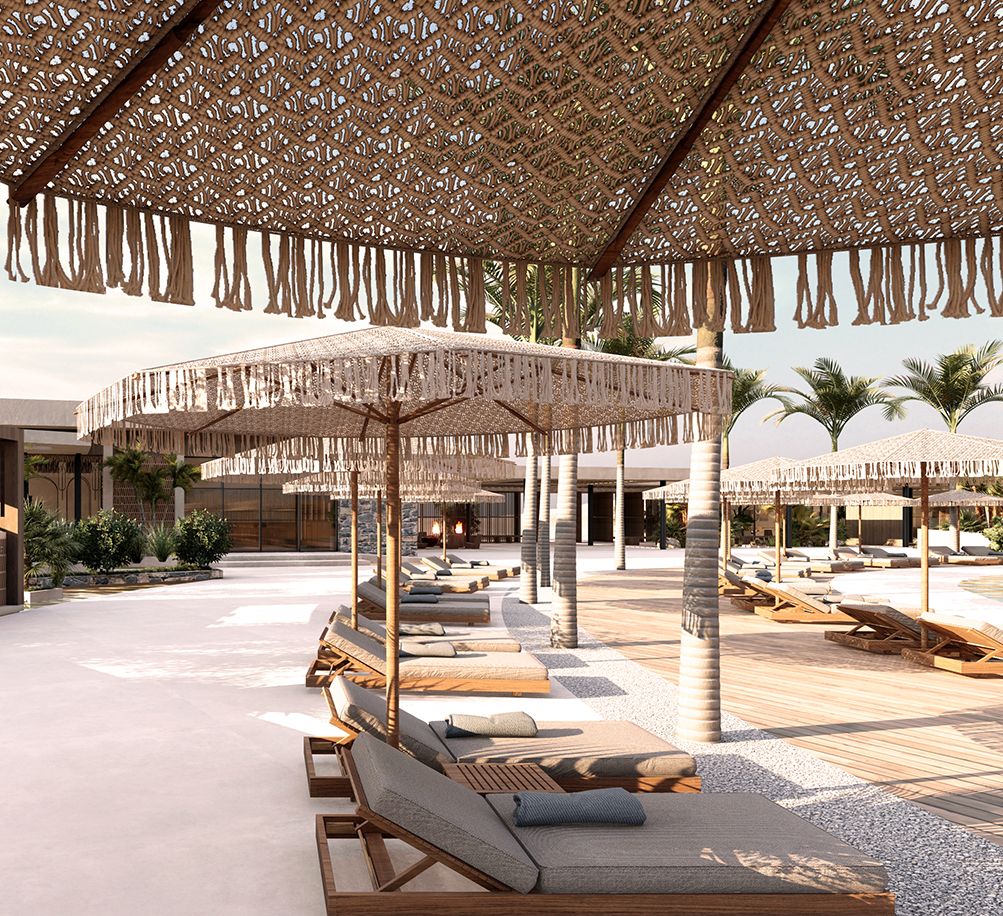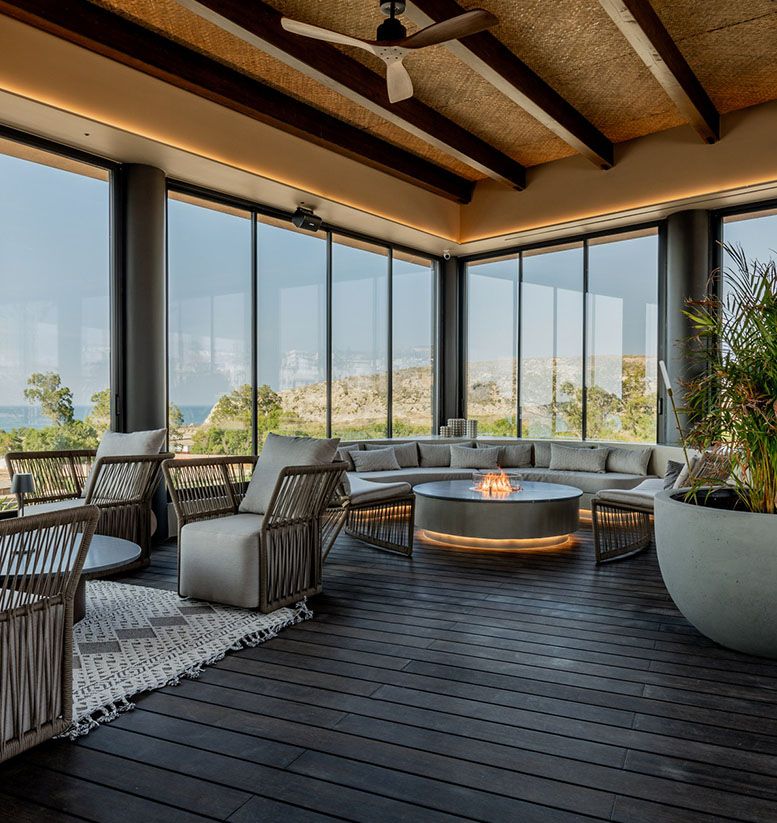 Incredible sunset views illuminate the resort's Uranos Rooftop Bar. Modern comfort meets wood detailing and lush verdant gardens highlighted by atmospheric outdoor fire pits in what is the ideal summer setting.
While gazing out at stretching views guests can enjoy signature cocktails by Bar Master Aris Antonakakis as well as fresh sushi. A selection of cigars and Shisha flavours are also available on site.
Summer evenings spent here are sure to be unforgettable moments to cherish.